Where It All Began….
Window washing is the service from which our business was born. Our two man teams are pros at cleaning windows. After hundreds of hours of learning and hundreds of hours of practicing, we are confident that we can clean any type of windows.
Depending on the case, we clean windows either traditionally (scrubber & squeegee) or using the latest water-fed pole technology.
Each property is different, but the goal is the same: to show you the clear difference!
Schedule a Free Quote
[/vc_column]
"Pure" water is ordinary tap water that has been filtered through a purifying filtration system. This process removes ions & other minerals (like calcium) from the water, which are the main causes of streaks and spots on windows when they dry.
All of the water that we use (even for interior windows) goes through our de-ionization tank. This allows us to wash windows and let them dry naturally streak-free.
Here's How We Sum Up Our Service…
Professional
Our workers will be dressed professionally, unlike most of our competitors.
Simple
From start to finish, we focus on ease of use and convenience for our customers.
Detailed
We diligently clean & detail every part of your windows — including the frames, sills, and tracks.
Timely
Your time is precious — and so is ours! We'll be on time or we'll discount your bill.
Genuine
We truly care about making your home cleaner, evidenced by our shoe covers in your home!
Why You Should Get Your Windows Professionally Cleaned:
Cleaning windows is risky. Unless you have the latest equipment, dangerous ladders are necessary to reach many windows.
Cleaning windows isn't as easy as you might expect. We've spent hours training and learning how to perfect our interior and exterior technique.
Clean windows improve the value and appearance of your home. More sunlight in your home + detailed windows and frames = a more attractive home.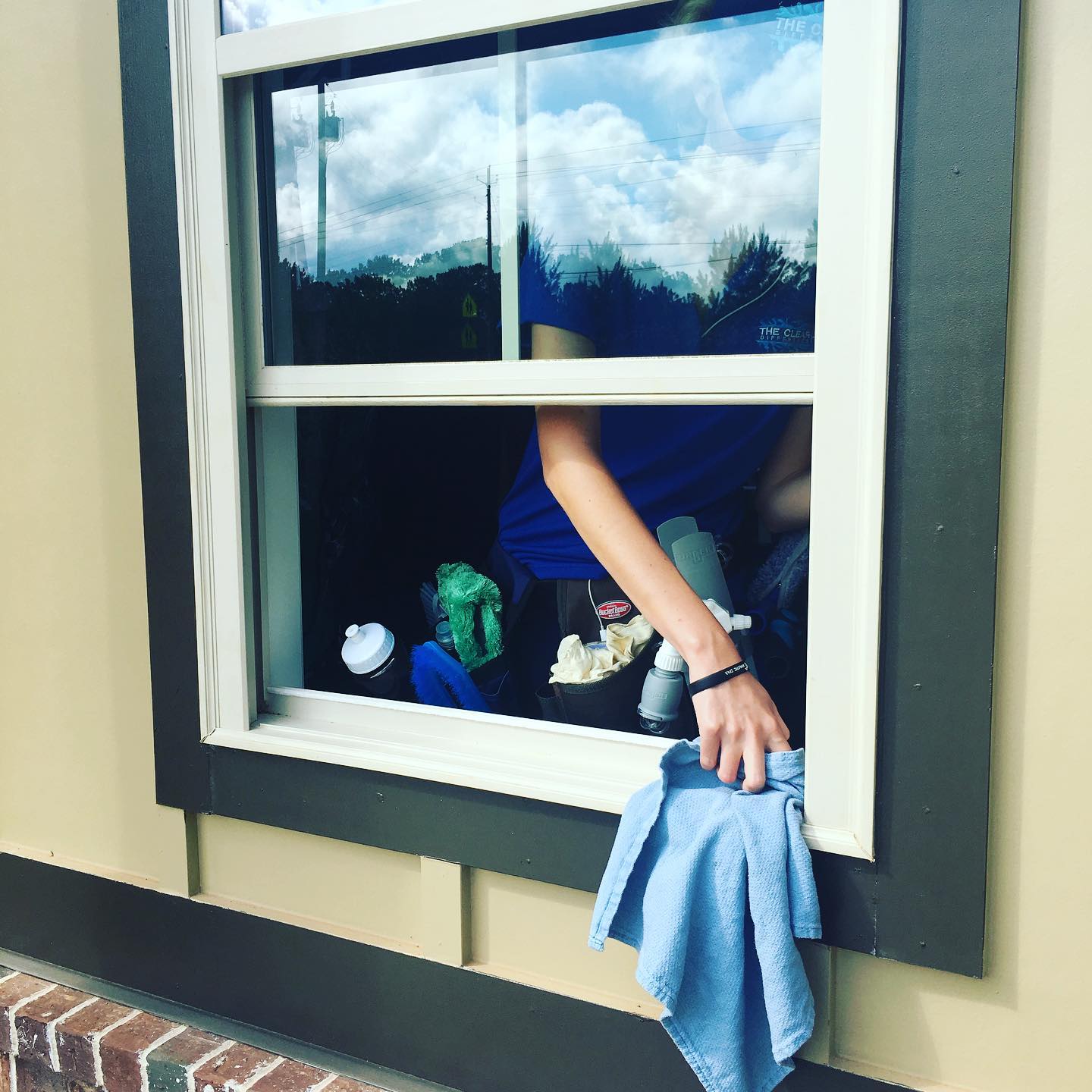 Basic Package
Our basic cleaning is an exterior ONLY service. This is perfect if you already have someone washing your indoor windows.
We'll detail all windows, frames, exterior screens, sills, AND shutters. After we introduce ourselves to you, you won't have to be present for any basic cleanings in the future.

Deluxe Package
Our deluxe cleaning is an exterior & interior service.
We'll detail all windows, frames, screens, sills, AND shutters. This also includes the window tracks being thoroughly detailed – a very time consuming process. You will need to be home to let us in for the deluxe package.
Post-construction window cleaning is no easy task. After your beautiful home or commercial building is complete, your windows are commonly...
read more →
July 4, 2019